Search results: LOS ANGELES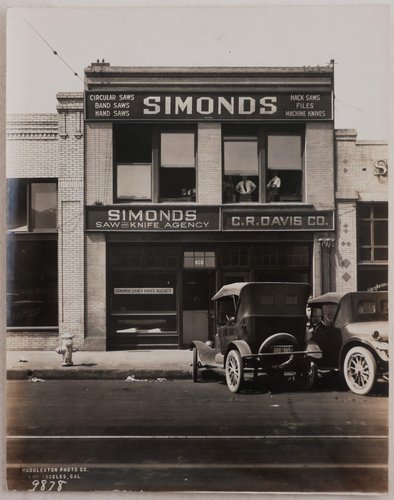 Cawood, Albert E.; Huddleston Photo Co.; Press Photo Service; Graham Photo Co. Collection of Twenty Loose Original Gelatin Silver Photographs of Building and Businesses in the Historic Downtown and Industrial Districts of Los Angeles. Ca. 1920s.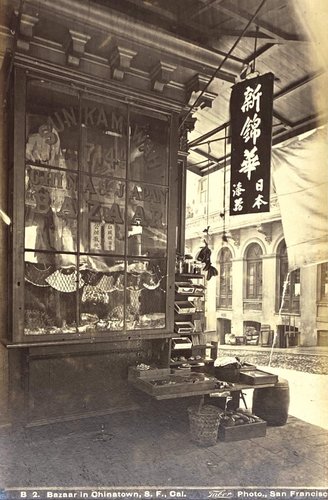 Taber, Isaiah West (1830-1912); Johnson, Charles Wallace Jacob (1833-1903); Savage, Charles Roscoe (1832-1909), and others. Album with 46 Rare Original Albumen Photographs, Showing Monterey (Chinatown, Monterey Bay, Hotel del Monte, First Adobe Buildings, Custom House, "The First Jail," "General Fremont's Headquarters during the Mexican War," &c.), San Francisco ("Mrs. Mark Hopkins and Gov. Stanford Mansions," "Court, Palace Hotel," "Bazaar in Chinatown," "The Entry – Chinese Theatre," "Chinese Grand Restaurant," "Mission Dolores"), Salt Lake City ("Brigham Young's Grave," "The Eagle Gate near Brigham Young's Residence," "Temple Block," "Beehive and Lion House"), Chinatown in Los Angeles, &c. Ca. 1886.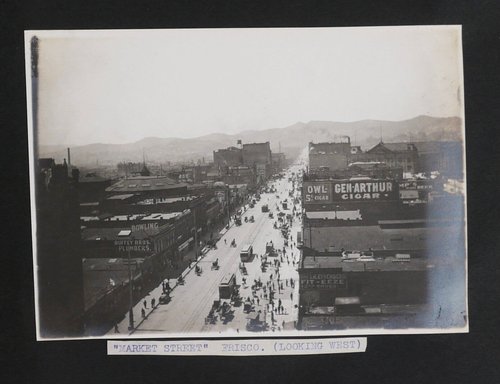 Album with One Hundred Original Vernacular Gelatin Silver Photographs of California, Showing Los Angeles and Environs (Mission San Gabriel Arcangel, Pasadena, Cawston Ostrich Farm, Deadmans Island near San Pedro, Long Beach), San Francisco (Ferry Building, Market Street, Golden Gate Park, Lands End Park), Portland (Union Railway Station, Streets, Willamette River, Washington Park), Victoria (BC Parliament Buildings, Government Street), Railway Tracks, a Swing Bridge, Port, &c. Ca. 1900.