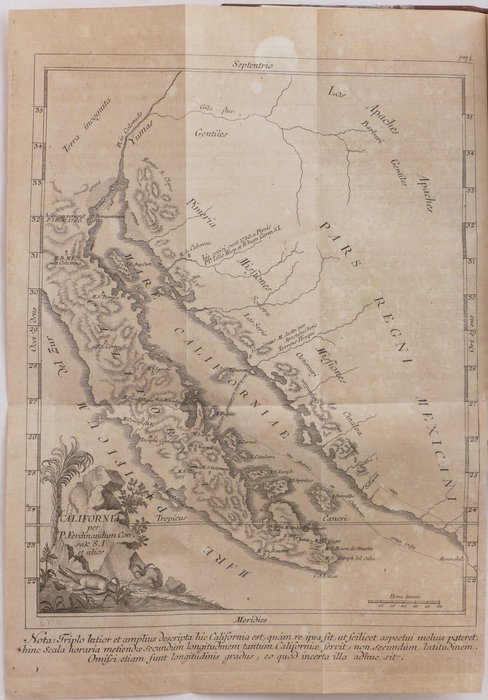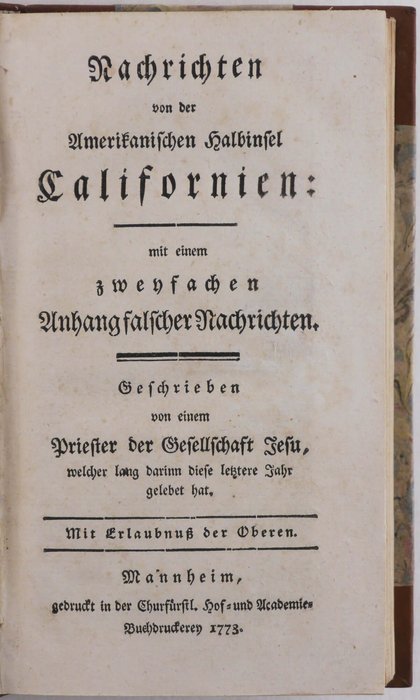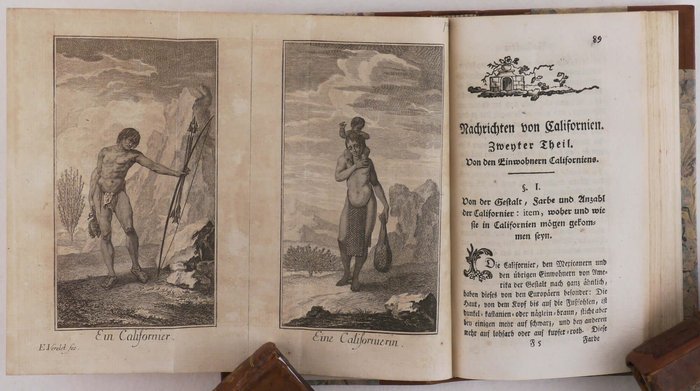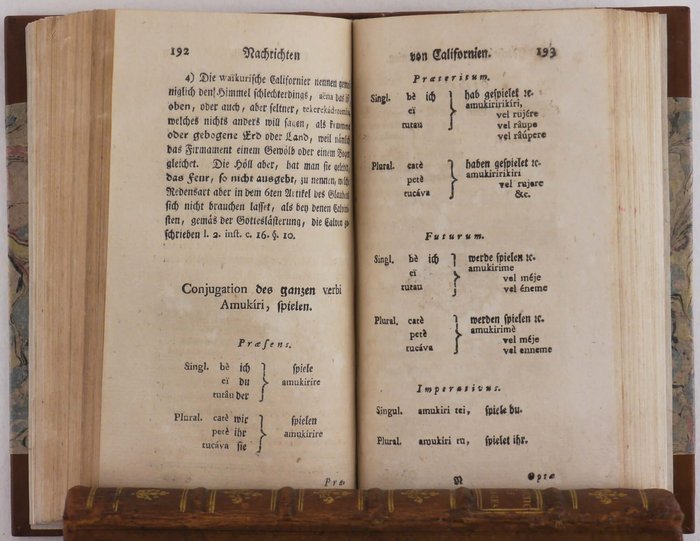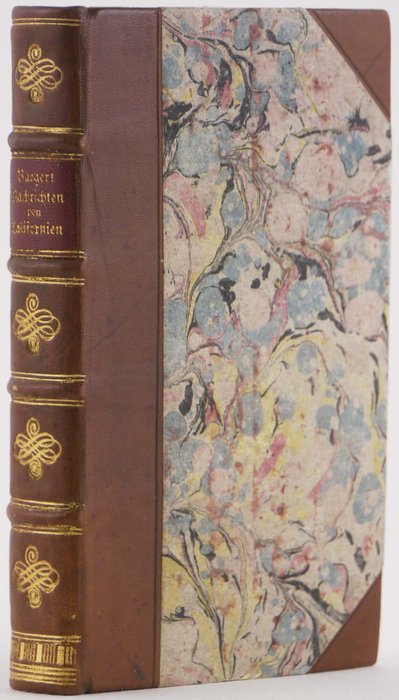 [Baegert, Johann Jakob] (1717-1772). Nachrichten von der Amerikanischen Halbinsel Californien: mit einem zweyfachen Anhang falscher Nachrichten. Geschrieben von einem Priester der Gesellschaft Jesu, welcher lang darinn diese letztere Jahr gelebet hat. [News from the American Peninsula California..,] Mannheim: Churfürstl. Hof- und Academie-Buchdruckerey, 1773.
Second Edition (With Corrections). Small Octavo (17.5 x 10.5 cm), [xvi], 358, With one copper engraved folding map and two copper engraved plates on one leaf. Recent handsome period style brown gilt tooled half sheep with marbled boards and a red gilt title label. Some leaves with very mild browning, otherwise a very good copy.
"Baegert, a German Jesuit missionary and resident of Baja California for eighteen years, wrote an interesting but by no means glowing account of the natives and of the country. He served at the mission of San Luis Gonzaga. The map is most helpful in giving the location of the many Jesuit missions in Lower California. It also shows the route along the west coast of Mexico followed by Baegert in going to California in 1751, and his route out in 1768, after the expulsion of the Jesuits. The two plates, which are not found with all copies, depict California natives"(Hill 46); Barrett 129;"According to his accounts the country was absolutely unfitted for habitation; it was inhabited by wild and ferocious beasts; peopled by inhospitable and cruel savages; water was unfit for use; wood was scarce; and the soil would not sustain life"(Cowan p.27); Graff 137; Howgego B1; Howes B29; Sabin 4363 "Some corrections made [in the second edition)"(Streeter IV 2442); Wagner 157.
Item #O28
Price: $4500.00